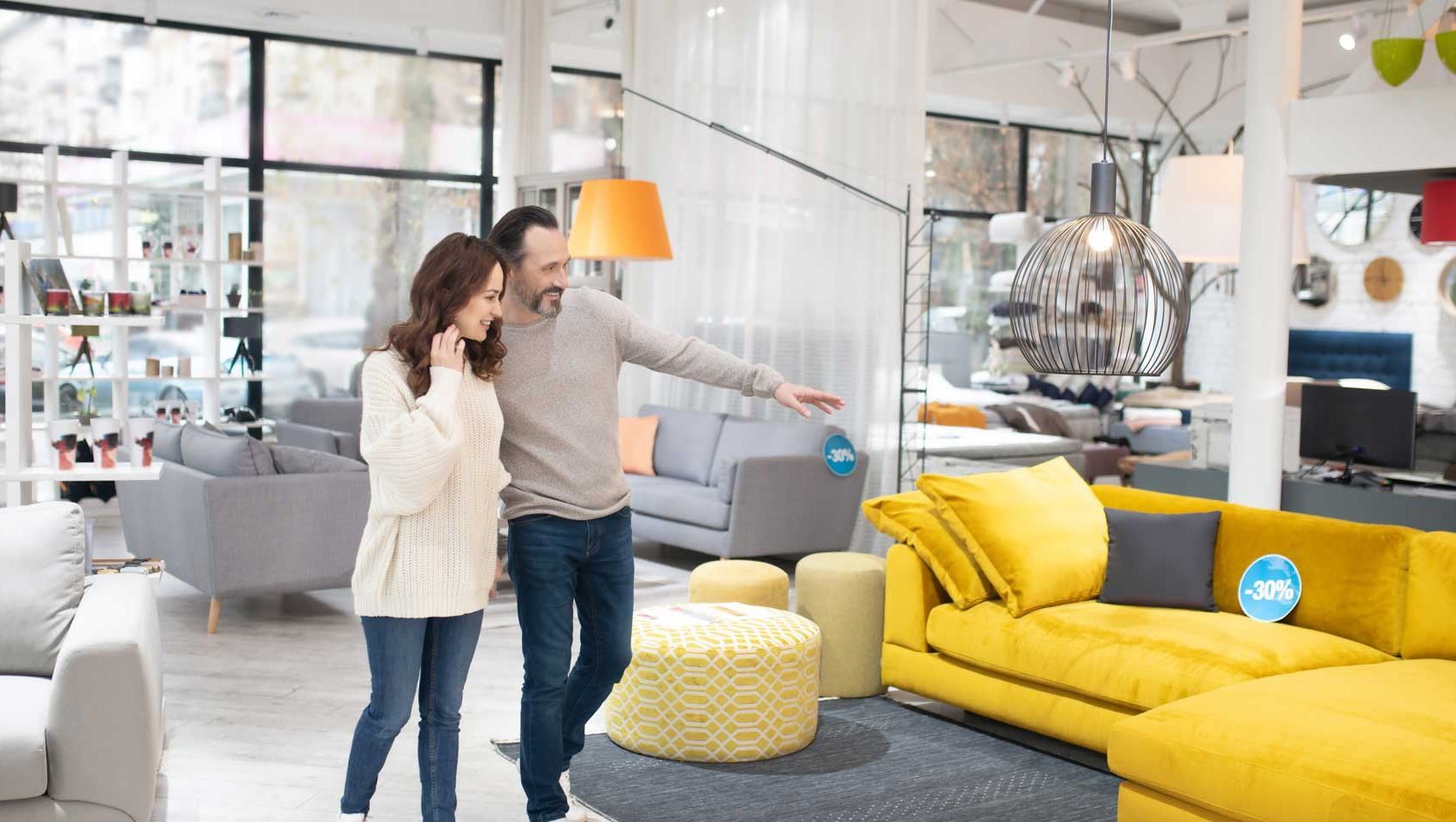 25/03/2021 0 Comments
What Kind of Furniture Should I Invest In for my Home?
Moving into your first home can be a massively exciting and joyous experience, allowing you total freedom and control when it comes to décor and the atmosphere of your new space. While we would all love to be able to splurge when it comes to buying new furniture, this is not always possible, especially just after putting down a deposit or first month's rent on a home! For most people, cheap décor and second-hand furniture are their first go-to when it comes to decorating their first home. While this can be a cost-effective way to save money, it can often work out a little dearer in the long-run, as you must consider the risk of items breaking or being replaced. If you're interested in learning about what kind of staple furniture items you should really invest in and spend money on for your new home, read on.
Couches & Armchairs

For most people, the living room is where most time is spent. From socialising to watching TV and playing video games, the living room is a sort of hub in most modern homes. Because of this, it's important to invest in high-quality sofas and armchairs for this room. Not only will this allow you to match your ideal décor style perfectly, but it also ensures a comfortable and long-lasting furniture choice that will withstand the test of time- something that isn't guaranteed when buying cheaper or second-hand items. Cloud9 Furniture's Laois furniture store offers a wide variety of couches, armchairs, and recliners to suit all styles, tastes, and budgets, with fabric and leather options available. As well as our range of high-end furniture suites, we offer a fantastic selection of cheaper, but still high-quality, products for customers on a budget.
Mattresses

Did you know that we spend approximately one-third of our life sleeping? That amounts to a whopping 26 years! Because of this, it's important to invest in high-quality, comfortable, and reliable mattresses for the beds in your home. While everyone's individual needs are different, purchasing a mattress that matches your sleeping requirements can make all the difference to how you sleep at night. Here at Cloud9 Furniture, we stock a large selection of mattresses to suit all kinds of sleepers. Our mattresses range from extra soft to extra hard, with memory foam, orthopedic, and spring options available. By tending to your sleeping and comfort needs, you can ensure a long-lasting mattress that will allow you to reap the benefits of a good night's sleep.
The Kitchen Table

Our final recommendation for a furniture piece to invest in is your kitchen table. The kitchen is the heart of the home, with hours spend enjoying meals and socialising with family. Because of this, having a solid, high-quality, and stable kitchen table can make all the difference to how you enjoy your time here. As well as bringing the interior décor of your kitchen or dining space together, a quality kitchen table will provide you with extra space and comfort in the home. Whether you're a solid oak lover or would rather a modern glass table, there's plenty to choose from to suit all styles, tastes, and budgets at Cloud9 Furniture.
Feed