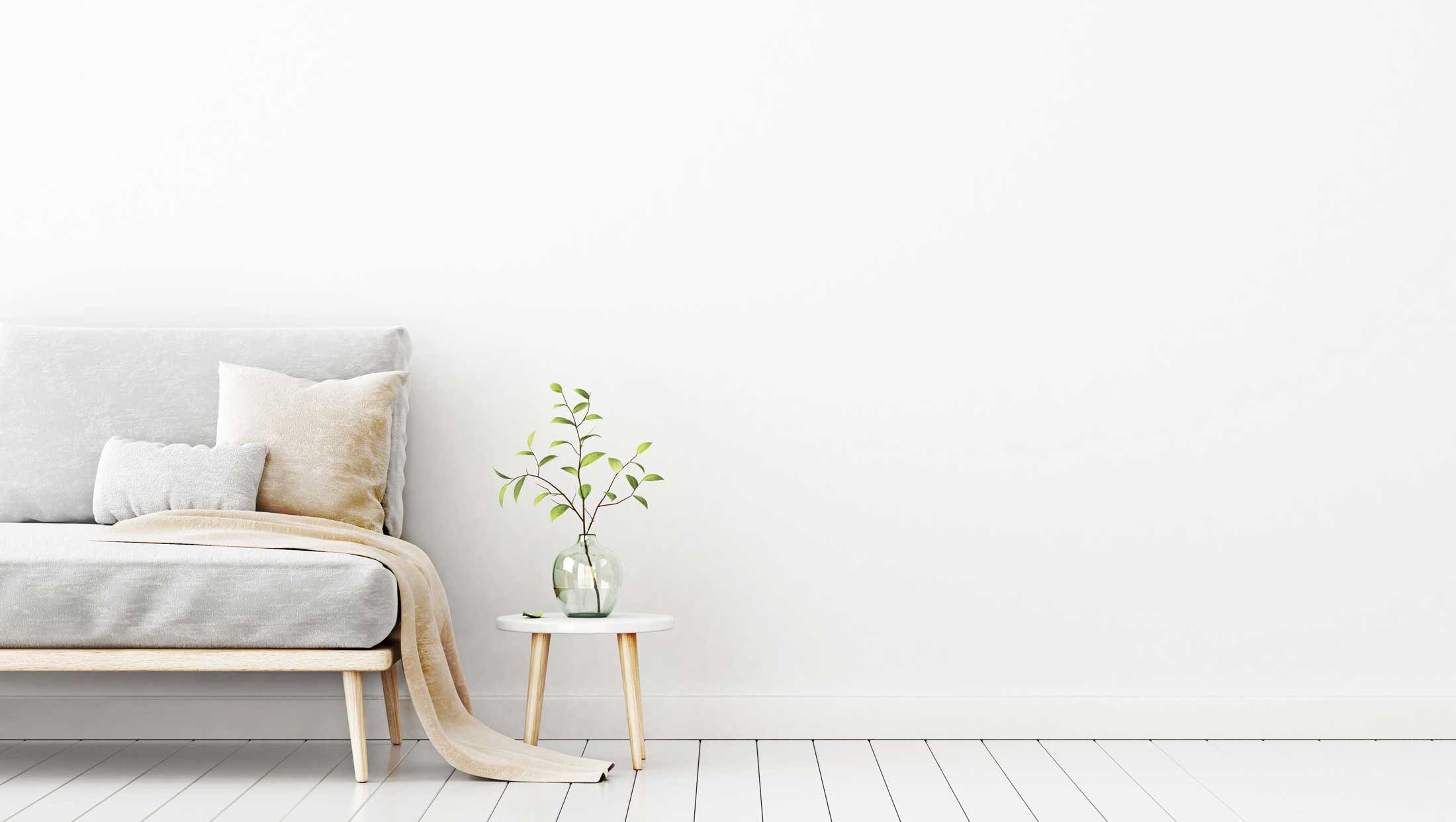 16/09/2021 0 Comments
How to Make Your Home Décor Timeless
Investing in furniture and home accessories can be expensive, which is why it's always a good idea to choose timeless pieces that will remain stylish for years to come. While trends come and go, some styles have been in fashion for years upon years, offering value, style, and timelessness to any type of home. If you're interested in creating a home environment that offers a classic, elegant, and timeless feel, the team here at Cloud9 Furniture has you covered. Here's how we recommend achieving this.
Opt for Neutral Walls & Floors

One of the easiest ways to keep your home looking fresh, clean, and modern as the years pass is by opting for neutral coloured walls and floors. While statement wallpaper can look great for a time, many people end up regretting putting bold, colourful colours or paper on their walls as it ages quickly and can go out of style in a matter of months or years. If you're interested in jazzing up your walls and floors, rather than choosing statement colours and carpets, why not opt for some unique wall art or patterned rugs? Placing on-trend pieces on a neutral back-drop not only looks fantastic but can be easily changed as trends come in and out of fashion, ensuring that your space stays fresh and stylish all year round. Wall tones such as clean white, mushroom, and pale olive work great for all rooms in the home while wooden floors, plain tiles, and single-colour carpets are a fantastic flooring choice.
Create a Focal Point in Rooms

Okay, you've stuck to neutral floors and walls but want to breathe some life into your space- what now? A fantastic décor tip that has remained timeless for years is to create a focal point in your space. This is a design tip that can be implemented in all rooms in the home. Focal points are a great design feature as they draw in the eye and are naturally aesthetically pleasing. While some rooms have natural focal points, such as a bay window or large fireplace, others will need to have this created. Focal points can be created by carefully placing large furniture, such as sofas, dining tables, or kitchen islands, in a pre-planned manner in the home. No matter what the style, colour, or size of object being placed, using it as a focal point almost guarantees its timelessness.
Create Symmetry

Much like the above point of making a focal point the feature of your room, creating symmetry is a great way of transforming any room into a stylish and elegant one. As humans, symmetry is pleasing to the eye and gives the impression of a clean and well-thought-out space. Symmetry can be achieved by investing in duplicate home accessories, such as vases and trinkets, and laying them out together. An example of this is placing two identical vases on either end of a mantelpiece, or two identical cushions on either end of your sofa. Creating symmetry is a cheap, easy, and highly effective way of making your home décor look effortless and timeless all at once.
Hide Technology

In today's world, almost everything we do involves some level of technology, especially in the home. That being said, TVs, speakers, and smart home systems aren't the most pleasant to look at. One great way of making your home look more luxurious, comfortable, and elegant is by finding a way of concealing these items or, at least, blending them into your décor a little more naturally. This being said, you do not have to lock away technological items to achieve this look, rather it's recommended to be smart about where you place these items. For example, rather than having a large TV sitting out on a TV stand in your living room, why not invest in a built-in alcove unit to house it? Instead of having your smart home speaker sat on a kitchen counter, why not place it behind a pretty plant on your shelves? Whether you change the placement of items in the home or invest in custom-made technology hiding items, being subtle about the electronics in your home can help you achieve that timeless and sophisticated look when it comes to home décor.
While keeping up to date with trends in the home can be fun, it can be costly too. Mixing together timeless classics and up-to-date trendy elements can be a fantastic way of making your home look stylish, luxurious, and elegant while still allowing your unique personality to shine through. What timeless décor trends do you implement?
Feed