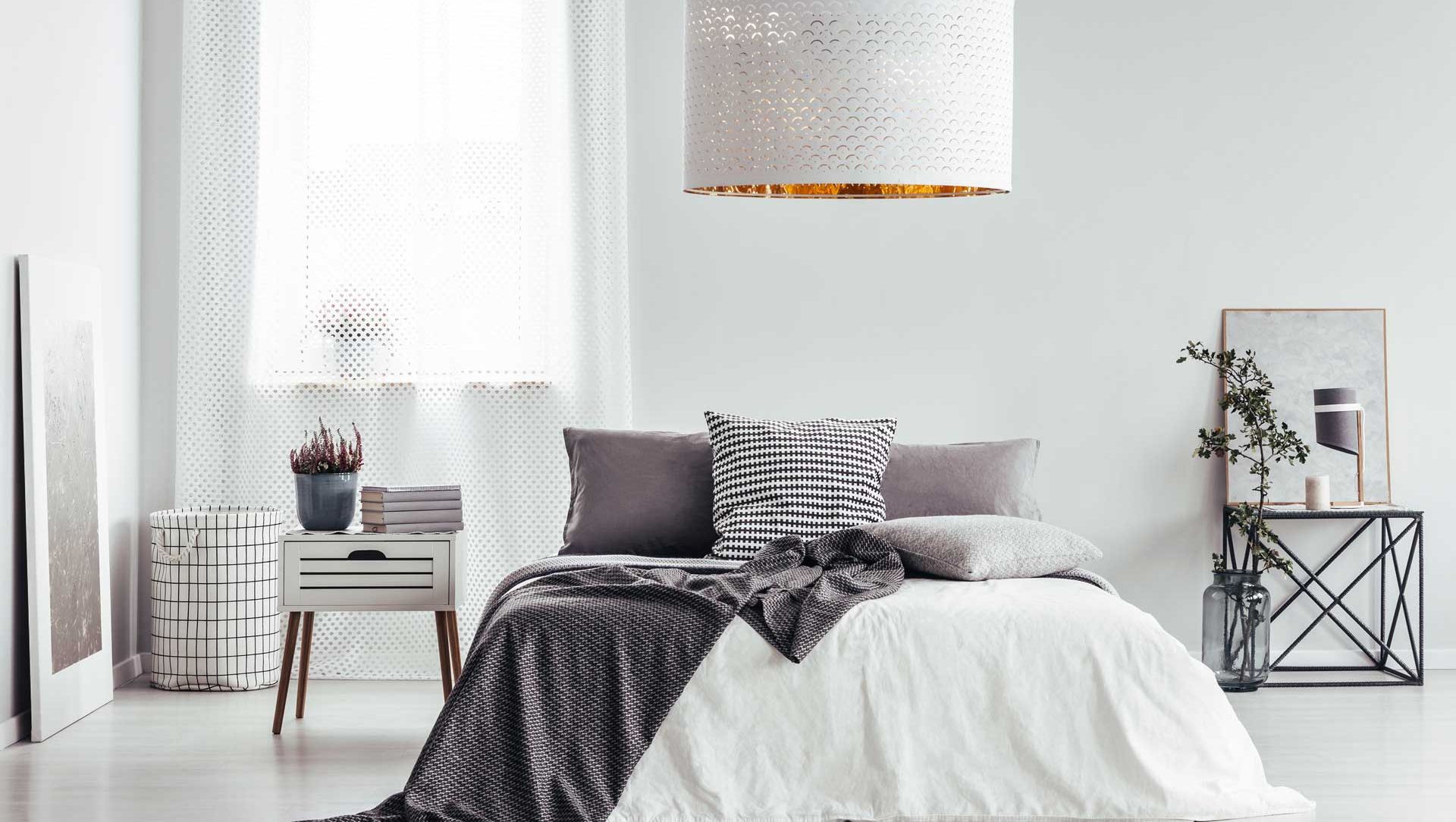 18/02/2021 0 Comments
How to Choose the Right Bed for Your Home
We spend one-third of our lives sleeping, so it's important that your bed suits your exact needs and requirements. Whether you're a heavy sleeper that loves a soft mattress or a lighter sleeper that prefers to have a harder mattress under them, tailoring your bed to suit your needs contributes to better sleep quality. Having an adequate night's sleep each night is extremely important for your health, with many studies noting that getting a good night's sleep can increase mood, reduce stress, and even prevent the onset of diseases such as diabetes and heart disease. With all of this information available to us, it's important to invest in a high-quality bed that suits your individual needs.

Here at Cloud9 Furniture, we have a wide range of bed frames, mattresses, and headboards to suit all sleepers, with sizes and designs for all styles, and budgets. Read on to find out more.
Decide What Size Your Bed Should Be
The first thing to consider when buying a new bed is to consider what kind of bed size you require. The size of your bed will depend on a number of factors, including the size of the room the bed is intended for and also whether the bed is being used for one or two people. While most people are familiar with standard single, double, and king-sized beds, Cloud9 Furniture Laois also supplies beds suitable for mid-size rooms and very large rooms. We provide small double beds that are very popular with single-sleepers in smaller rooms and also supply super-king beds, which are quite a bit larger than a standard king-sized bed. The best way to decide what size of bed you require is to think of how much space you want your bed to take up in your room, and to also ensure you will have enough room to sleep comfortably in the bed. We also provide space-saving solutions like bunk-beds and fold-out beds to ensure that all rooms and living spaces are catered for.
Choose Your Frame
After deciding on the size of bed that you want, the next step is to decide what kind of bed frame you require. For most people, functionality and style are the most important factors to consider when choosing the bed frame and/or base. Cloud9 Furniture supplies a range of bed bases and bed frames suitable for all types of bedrooms, with options available to increase storage and make better use of space for a more functional and organised bedroom. For a sleek and modern look, many people opt for a beautiful wooden bed frame. Growing ever more popular are our traditional metal bed frames, which come in a variety of colours and intricate styles. A more classic frame solution would be one of our Laois Divan bed frames, which are equipped with under-bed storage suitable for storing everything from shoes and clothes to extra bedding.
Pick a Headboard

The final thing to consider before buying your new bed is to choose what headboard you require. Headboards often function as an aesthetic feature to complement the interior décor of your room, and can really add to the feel and atmosphere of a space. Here at Cloud9 Furniture, we provide a wide selection of headboards in Laois to suit all styles and tastes. As well as offering traditional wooden and metal headboards to match our wooden bed frames and metal bed frames, we provide luxurious upholstered headboards that look stunning in a bedroom. With a range of colours, sizes, and styles available on standalone headboards and headboards as part of a full bed package, we pride ourselves on stocking something to suit everyone.
Feed