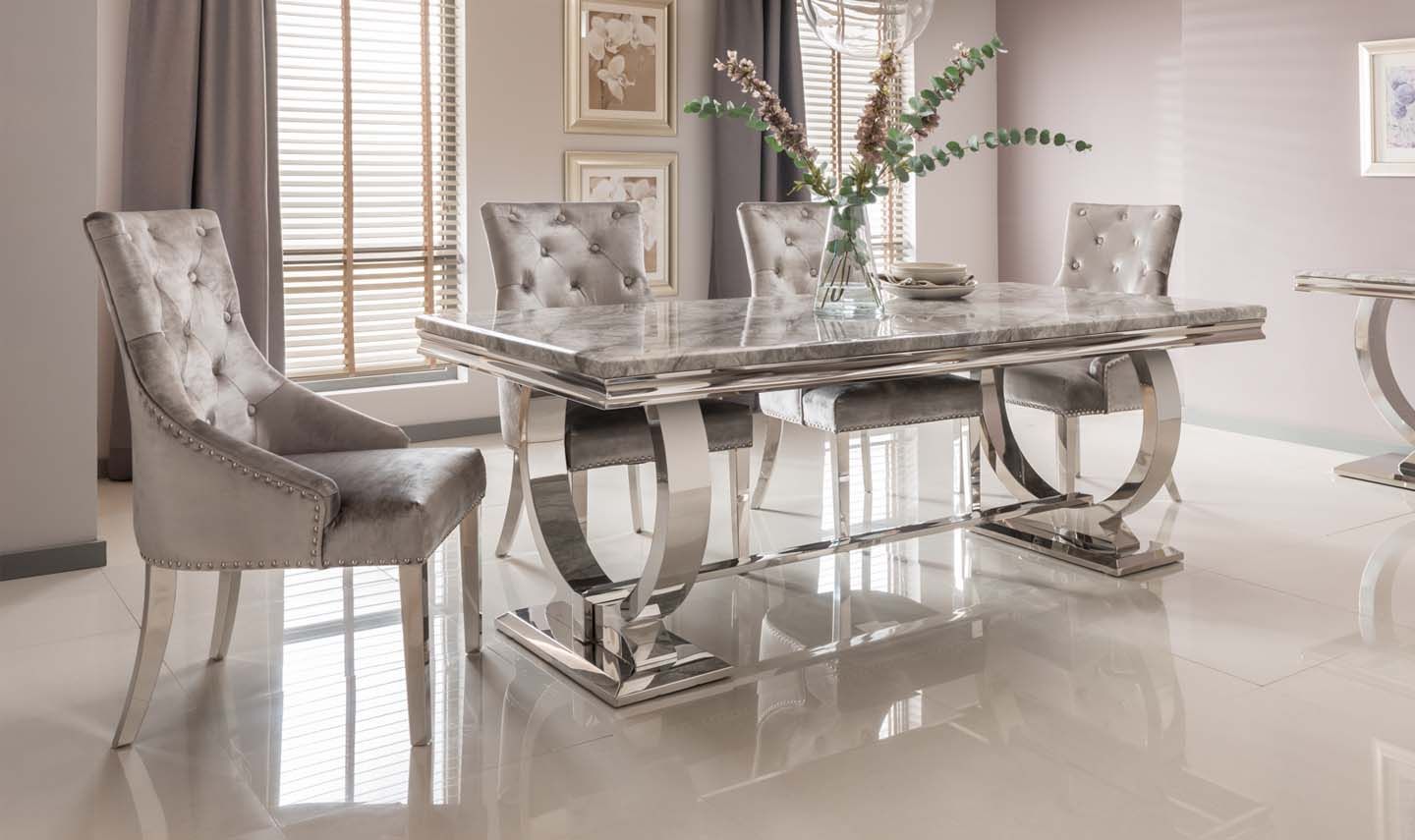 20/11/2023 0 Comments
Elevate Your Dining Experience with Must-Have Dining Room Furniture
Are you looking at investing in new dining room furniture? Do you need help deciding what dining room furniture pieces you should purchase?
Our Furniture Properly team has covered you with a list of must-have dining room furniture pieces to enhance your dining experience!
Dining Room Furniture
The dining room is the heart of every home, where families gather to share meals and laughter and create lasting memories. It's not just a space for nourishment; it's a place for connection and conversation. Investing in the right dining room furniture is essential to enhance this pivotal part of your home. In this blog post, we'll explore the must-haves that can transform your dining area into a stylish and functional haven for family and friends.
 A dining table as the centrepiece
The dining table is undeniably the focal point of any dining room. It's where meals are shared, games are played, and stories are told. Opt for a table that suits your space and style – a sleek, modern design or a classic wooden piece that exudes warmth. Consider the size of your family and the frequency of guests when choosing the right dimensions. Extendable tables are a practical choice for those who love entertaining, providing flexibility.

Comfortable and stylish dining chairs
A comfortable chair can make all the difference during long, leisurely meals or engaging conversations. Choose chairs that complement your table and offer support and style. Upholstered chairs can add a touch of luxury and comfort, while wooden chairs bring a rustic charm. Mixing and matching styles can create an eclectic look, adding personality to your dining space. Consider the chairs' height relative to the table for an ergonomic dining experience.
Storage solutions for functionality
Efficient storage is a game-changer in the dining room, especially if you use the space for more than just eating. Invest in a sideboard or buffet to store table linens, dinnerware, and other essentials. This keeps your dining area organised and serves as a stylish accent piece. Cabinets with glass doors can showcase your favourite dishes or glassware, adding a decorative touch to the room. Look for storage solutions that blend seamlessly with your overall decor.
In conclusion, the right dining room furniture can elevate your dining experience and turn the space into a welcoming hub for family and friends. From a sturdy dining table as the centrepiece to comfortable chairs and practical storage solutions, these must-haves are the foundation for a stylish and functional dining room. Remember, it's not just about the individual pieces; it's about creating a cohesive and inviting atmosphere where cherished moments are shared. So, invest in dining room furniture that reflects your style and enhances the heart of your home.
Feed