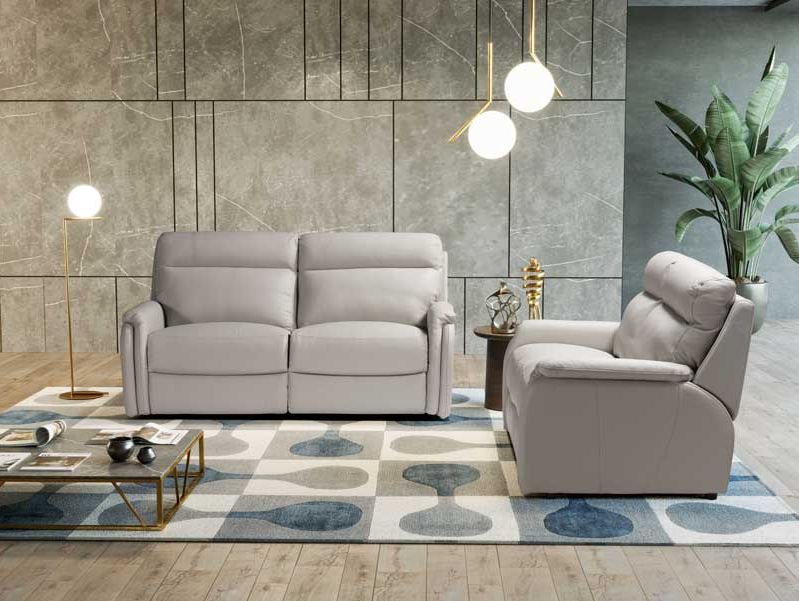 20/10/2021 0 Comments
What's The Best Sofa For My Space?
Whether you're a new homeowner, just started renting a new place, or simply want to upgrade your existing furniture, choosing the perfect couch to suit your home can be an enjoyable but daunting task. With so many different couch styles, materials, and price points available on the market nowadays, there's an endless selection to choose from when it comes to finding the best couch for your living area. Here, the Cloud9 Furniture team will explain the benefits of different couches and how to choose one to suit your space.
Fabric Sofas
Fabric sofas are a timeless and popular choice in homes across Ireland, mostly due to the wide range of styles and materials they are available in. Available in block colours as well as patterns, fabric sofas are the perfect addition to many homes as they can be matched seamlessly with existing décor and are often a more cost-effective alternative to leather or suede sofas. Fabric sofas, generally, are manufactured in linen, cotton, polyester, velvet, faux-velvet, and more, offering a soft, comfortable, and effortlessly stylish option that's often cheaper than other types of sofas. Fabric sofas are available as standalone couches as well as furniture suites and corner sofas, giving you choice when it comes to your living room furniture set-up.
While fabric sofas come with multiple benefits, they are not as durable as leather sofas and are unsuitable for busy homes where small children and pets could damage the material. If opting for a fabric sofa in a busy home with high foot-fall consisting of dirty feet and paws, ensuring the colour is one that can hide stains and the fabric is one that's easily cleaned is a must to ensure longevity.
Leather Sofas
Despite being more expensive than fabric sofas, leather sofas are a popular choice in many homes for their longevity, durability, and easy maintenance. While leather sofas don't, generally, come in a wide range of patterns or styles, they are available in a variety of colours ranging from modern creams and browns to quirky oranges, reds, blues, greens, and more. Alongside being a fantastic choice for durability, leather sofas are easily maintained. Most stains can be removed with a damp cloth and a leather sofa's lifespan and softness can be increased with monthly wipe-downs of leather softener and leather cleaning products. Leather sofas come in a range of styles including standalone two and three-seater sofas as well as full furniture suites and corner sofas, and can be fitted with reclining functionality for a more luxurious feel.
While leather sofas may not be financially viable or ethically preferable (made from animal skin) for many customers, they are a fantastic choice if you're looking for a comfortable, stylish, and extremely long-lasting sofa for your home.
When it comes down to it, the best thing to do when choosing a sofa for your home is to consider your options and then find what works best for you in terms of budget, style, and durability. When doing this, it's also important to consider your family's unique needs- a young family with a busy home will have very different needs to a retired couple with no pets.
If you need any help, advice or recommendations on getting the best Laois corner sofas, furniture suites, couches, or armchairs for your home, feel free to get in touch with the Cloud9 Furniture team today.
Feed