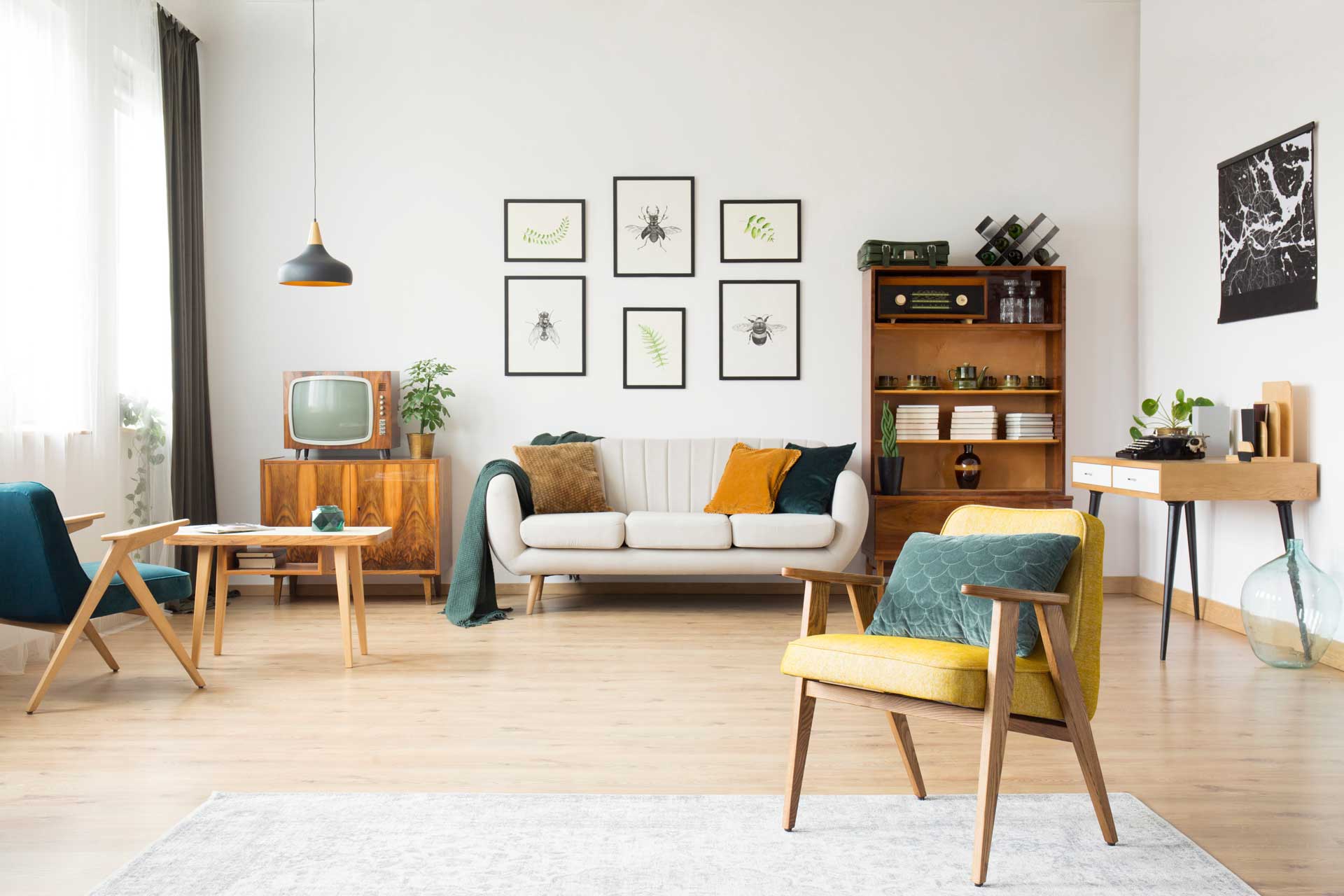 09/12/2020 0 Comments
Quick Tips on Interior Design Basics by Cloud9 Furniture, Laois
One of the quickest and easiest ways to make your home a stylish, comfortable, and welcoming place to be is to learn the basics of interior design and style your home according to them. While hiring an interior designer is a quick and easy way of ensuring that your home décor matches your exact taste, many people want to take the time to style their home themselves. Here at Cloud9 Furniture, we have a massive range of quirky and classic furniture and décor to suit all styles, tastes, and budgets. If you're considering revamping your home, here are some handy tips to consider before you begin the project.
Choose Your Style
The first thing to do when planning an interior design project is to choose the style that you want to carry throughout the room or property that you are redesigning. Similar to fashion, there are a number of different styles when it comes to interior design, with each one helping to convey a different feeling and atmosphere in the home. One of the best ways to get a feel of these different styles is by browsing interiors magazines, looking through online interior design boards or simply visiting a furniture showroom and picking out what pieces catch your eye. Popular home décor styles include modern décor, which is characterised by clean, crisp lines and simple colours, minimalist décor, which is characterised by bright, white spaces and very few items on show, and rustic décor, which is a shabby-chic type home décor characterised by vintage and bohemian furniture. The style that you choose for your interior design project depends wholly on what kind of mood, atmosphere, and feeling that you want to create in the space that you're revamping.
Consider Your Focal Point & Accent Pieces
One of the basic principles of interior design is to consider the focal points and accent pieces that will be put in your space. Focal points are often the larger pieces that are in a room, such as rugs, couches, tables, and dressers. These focal points can bring an element of style, atmosphere, and comfort to your home. While focal points are important when it comes to design, it's important not to forget about accent pieces too. Accent Pieces refer to bowls, books, art, and other knick-knacks that can be placed around the home as décor. By considering the type of accent pieces that you want, and choosing them carefully based on colour and texture, you can liven up any space and add a layer of unique personalisation that will make your space stand out.
Lighting Can Transform a Room
Another element of interior design that can completely transform any space is to use clever and strategic lighting. Similar to your furniture and colour palette choices, carefully considering the lighting in your property will allow you to manipulate the feeling and atmosphere of rooms without having to spend a lot of time or money. Different lighting affects space in different ways, which is important to consider when revamping the home. For example, bright, fluorescent lights will give an industrial and airy feel to a room, while warm, yellow-toned lighting will bring a feeling of warmth and comfort to a space. Similarly, the light from a lamp or wall fixture will usually be more muted and atmospheric than the bright light from a ceiling fixture. These are all important things to consider when choosing your home's lighting.
Don't Try to Replicate a Furniture Showroom

When it comes to interior design, it can be tempting to simply replicate the exact style and design of what you see in your local furniture showroom, but this is not realistic in the long-run. Your home is a place where personal belongings, sentimental objects, and much-loved furniture should be placed. This element of unique individuality is what gives a home its charm, and also greatly adds to a personable and homely atmosphere. By mixing stylish furniture and focal points with your own personal style, you can be sure of a home-style to be proud of. For any more information on home décor and interiors, get in touch with Cloud9 Furniture today. As well as offering a personal interior designer for advice and recommendations, we have a range of Laois home accessories, home lighting, furniture, and other products to create a haven in your home.
Feed