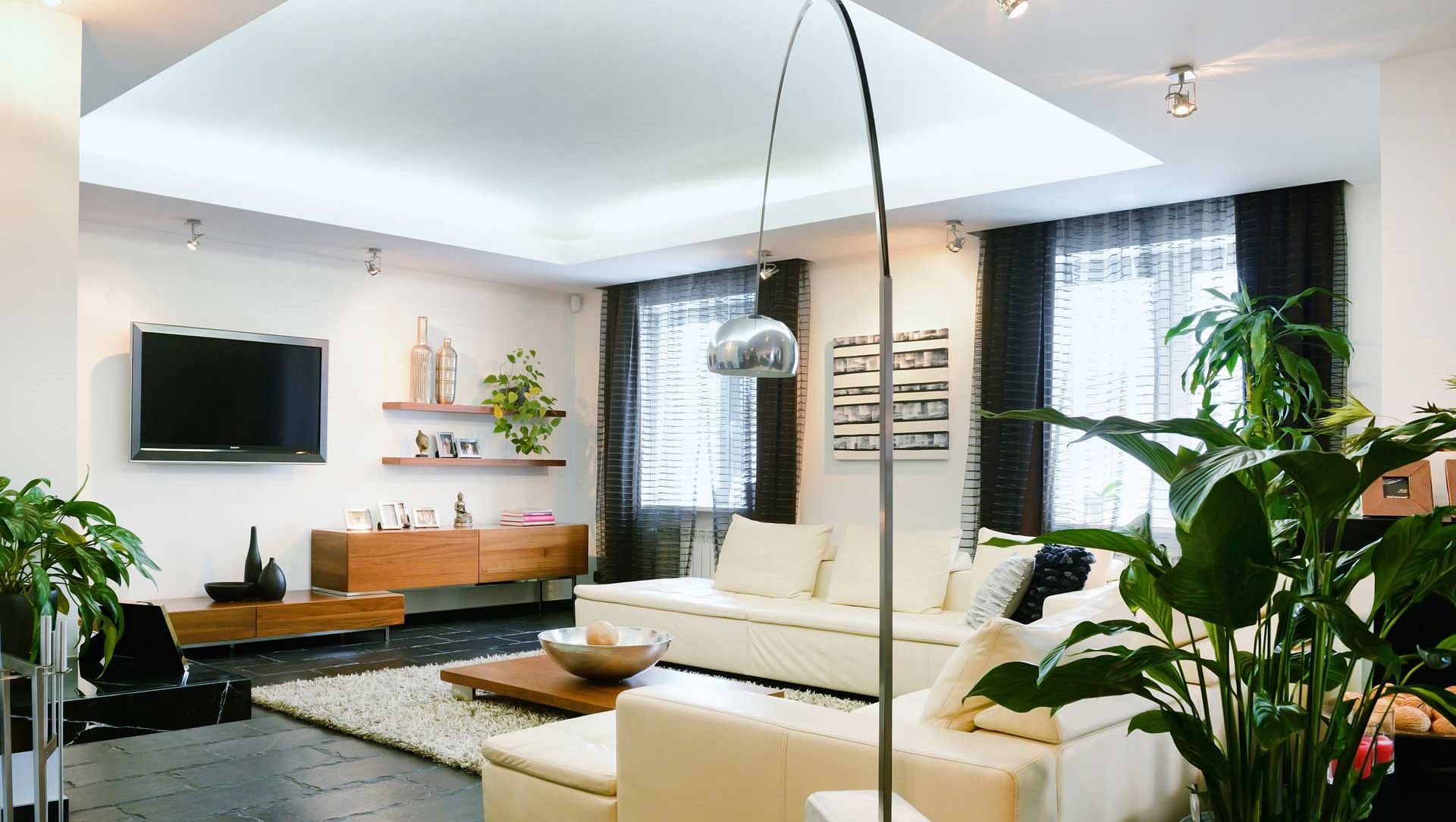 15/01/2021 0 Comments
How to Choose a Design Style to Suit Your Home
If you find it difficult to keep your home interior design consistent across your home, it can be helpful to choose a design style and stick to it when picking out furniture and decorations for your home. There are countless interior design styles to choose from, with each one creating a different feel in your space. From modern and minimalist kitchens to colourful maximalist living rooms, choosing to blend interior design styles can create an eclectic and fun feel within your home. Whether you own your own home or want to inject a little personality into your rented property, here are some design styles that we here at Cloud9 Furniture love.
Modern Interior Decor

Perhaps one of the most popular styles of interior décor, modern design is characterised by crisp lines, simple colour palettes, and blended materials such as wood, concrete, and steel. One of the best aspects of modern interior décor is that its popularity makes it an easy style to replicate on a budget, with readily available furniture, paints, and decorations in almost every home décor and furniture shop. Modern interior décor can be used in any room in the home. When thinking of this design style, think muted colours such as light grey, navy, cream, and white that are complemented by pops of colour from greenery, plants, and art prints. Modern décor is typically used in kitchens and living rooms, creating a bright, airy, clean, and contemporary feel with minimal effort.
Eclectic Interior Décor

Eclectic interior décor is a relatively new style of interior design and is the complete opposite of modern design. Characterised by mis-matched colours, clashing styles, a variety of textures, and modern mixed with vintage decorations, eclectic design's charm lies in its eccentricity, blending what the decorator feels are the best parts of an array of other interior styles. One of the most endearing aspects of eclectic décor is that it is an extremely personable and unique design style that can be tailored to match your unique personality. It is perhaps because of this that the style is so popular amongst younger, more creative home-owners and renters. To create an eclectic room in your home, the key is to inject plenty of colour, unique decorative trinkets, and clashing textiles. Think large, colourful rugs, bright furniture, vintage coffee tables, loud art prints, and plenty of unique ornaments and trinkets. Eclectic décor creates a fun, creative, artsy, and busy feel in the home.
Minimalistic

As much of society moves toward a more sustainable, zero-waste way of living, it makes sense that interior design trends follow suit. As the name suggests, minimalist design is characterised by statement pieces of furniture or décor on an almost-blank background. This design style typically uses bright, muted colours such as white and light grey, with the occasional pop of accent colour such as gold or bronze. Minimalism is all about the idea that less is more, using this style to create a clean, bright, blank space to live in. For people who love clean lines, bright homes, and easy-to-manage homes, minimalism is a fantastic choice as it looks fantastic and is relatively low-maintenance to keep.
Rustic

If you love the idea of cosy nights in by the fire, then a rustic home décor style is perfect for you. When designing a rustic space in your home, the main focus should be on thick, textured materials, plenty of textiles, and lots of wood features. Many rustic-style homes will include fluffy Sherpa blankets, large sheepskin rugs, puffy cushions and log burning stoves with wood decor to create that rustic, cabin-in-the-woods feel for their home. While this style of home is most popular in colder climates due to sheer functionality, more and more Irish home-owners and renters are leaning toward this style of late due to the comforting, warm, and cosy atmosphere it can create in your home.

Whether you've decided on your ideal home décor style and want to add the finishing touches or simply are starting your journey to creating your perfect home style, why not browse online or visit Cloud9 Furniture's Laois furniture showroom today for more on our range of beautiful furniture to suit all home décor styles and preferences?
Feed